Custom Bent Tube Components
Custom Bent, Fabricated & Assembled to your Specs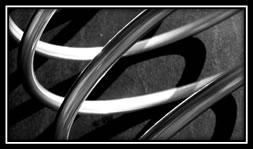 ---
At Triad Products, we specialize not just in tube bending, but transforming the cut, bent and formed tubing, into a fully assembled OEM tubular component. We are a single source provider with a wide range of tube bending capabilities, including complete secondary capabilities. We have the ability to cut, bend, fabricate and assemble your custom tubular components to your exact specification's.
Our seasoned staff can produce both simple components and complex parts where a combination of materials and processes are brought together. We adhere to a Kanban system and can deliver in JIT shipments in medium volumes from 100s to 1,000s. Our quality control is in compliance with Mil-Spec standards, making our supply lines ideal for use in the gas, OEM, machine, electrical and water industries.
To learn more about how we can assist you with your custom bend tubular component manufacturing, contact us today.