Home >
Bent Tube Components
Custom Bent Tube Components
Custom Bent, Fabricated & Assembled to your Specs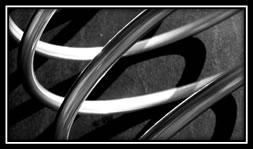 ---
Precision bent metal tubing is a key component of everything from automobiles to appliances to building construction. Most of those tubular components require more than just bending and forming, however—they often need fittings, mounting hardware, fasteners, and other elements added to make them ready for their final application. Many suppliers may be able to provide one or two of the processes necessary to produce these custom bent tube components, but few can provide true turnkey service.
At Triad Products, we specialize not just in tube bending, but transforming the cut, bent, and formed tubing, into a fully assembled OEM tubular component. We are a single-source provider with a wide range of tube bending capabilities, including complete secondary capabilities. We can cut, bend, fabricate, and assemble custom tubular components to match your exact specifications.
Our seasoned staff can produce both simple parts and complex components that require a combination of multiple processes and materials. We utilize a reliable Kanban system and can deliver JIT shipments in medium quantities from 100s to 1,000s of pieces. Our quality control system is in compliance with MIL-spec standards.

Cooling Coils & Lines
Cooling coils are used in everything from HVAC equipment to laser systems. Using steel, copper, aluminum, and stainless steel tubing, Triad can produce custom cooling coils and cooling lines that match your unique design specifications. All aspects of your custom cooling coil can be custom-tailored to your needs: the diameter of the tubing, the number of coils/loops, the circumference of the coils, etc. We will deliver the perfect solution for your cooling application.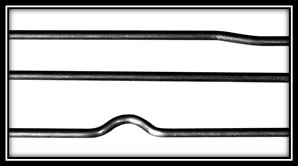 Heating Coils & Lines
From commercial coffee machines to large manufacturing equipment, we have produced custom heating coils and heating lines for a broad range of uses. Working with your designs and copper, aluminum, steel, or stainless-steel tubing, we can create heating coils that meet your application and performance requirements. Specify the number of loops your heating coils need, the diameter of the tubing, the overall size of the coils, and more, and Triad will deliver exactly what you need.

Large Circular Coils
The bigger the equipment, the bigger the heating and cooling coils need to be. And no one does large circular coils for heating and cooling like Triad does. We can custom bend and fabricate tubing into the oversize coils your system requires, and can incorporate special features, such as varying coil rates midway through the coil (expanding from 1" between coils to 2" between coils, for example). We can deliver large scale heating coils and cooling coils for any application.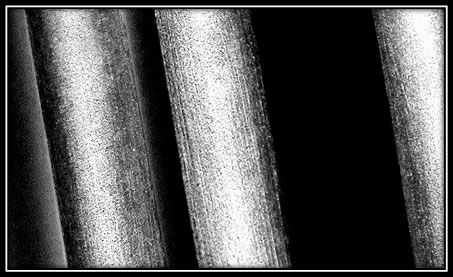 Gas Supply Lines
Gas supply lines require high precision, close-tolerance bending and forming to ensure proper fit, as well as specialized weldments and fittings to guarantee safe, leakproof performance. Our expert team can provide custom gas supply lines for your system. With our tube threading and end configuration capabilities and tube material options, we can create safe and reliable supply lines for all types of gases, from butane to helium to compressed air.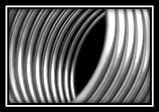 Fluid Supply Lines
From hydraulic components to lubrication systems to material feeders, there are countless applications for fluid supply lines. To ensure proper performance, these tubular components must be perfectly formed to fit the equipment in which they're installed and require special welds and fittings to prevent leaks. Triad can form, fabricate, and assemble the custom fluid supply lines you need, whether you're working with water, hydraulic fluid, food/beverage ingredients, or any other media.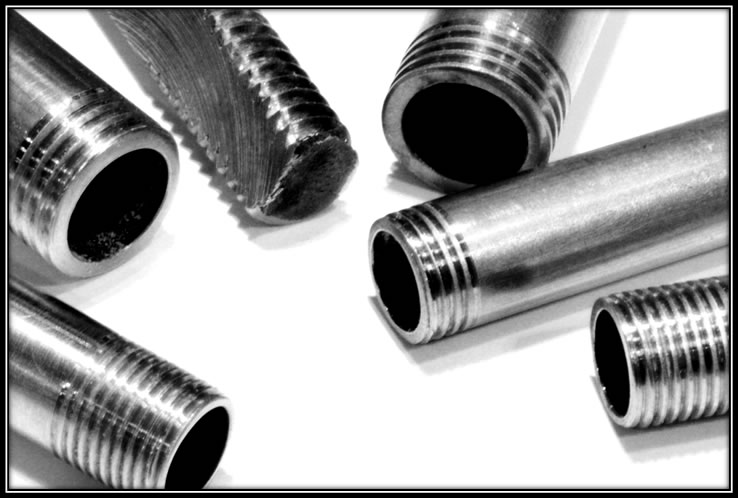 Electrical Conduit & Raceways
Electrical conduit, a.k.a. raceways or wireways, are used to provide a defined pathway for electrical wiring and protects it against physical damage and environmental hazards. Critical for user safety, raceways can be found in just about any machine or structure that uses electricity. As such, they can take almost any form. Triad has the skills and expertise to create custom bent electrical conduit that follows the unique lines of your machinery or building/construction and provides reliable protection for electrical wiring.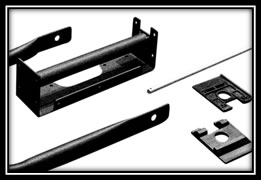 Tubular Handles
From sporting goods to scientific instruments to climate control devices, there are countless applications for custom bent tubular metal handles. Our bending and fabrication capabilities enable us to deliver complete tubular handles and related components, with drilled and threaded mounting holes, formed metal baseplates, axles and brackets for folding functions, and much more. Whether you need a simple one-piece handle or a complex, multi-part assembly, we can deliver exactly what you're looking for.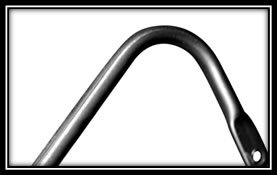 Tubular Racks & Frames
The terms "tubular racks" and "tubular frames" encompass everything from basic tool racks to complex folding frames for compact bicycles. Our comprehensive tube bending, fabrication, and assembly capabilities make it easy for use to produce even the most sophisticated tubular racks and tubular frames. Working from your designs, we will deliver the custom solution you need.
Contact Us for Custom Bent Tube Components
Triad Products provides custom tube bending, fabrication, and assembly services to give you the perfect bent tubular components for your application. Request a quote on your project or contact us to learn more.