Home >
Applications & Industries
>
OEM
Tube Bending for OEM Products
OEM Tubular Product Fabrication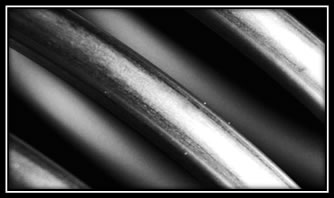 ---
"OEM" is a very broad term, one that includes makers of everything from sporting goods to gas fireplaces to industrial laser systems. While some OEMs have all the manufacturing and fabrication capabilities needed to produce their wares in-house, most do not. Some of these OEMs have chosen to focus on the core competencies needed to manufacture their products, while others lack the capital to purchase the equipment and hire the permanent staff that would be required. Whatever the case may be, OEMs in all markets regularly outsource the production of some of the components of their products to specialists. If your products require custom tube bending, Triad Products are the specialists you need.
Custom Tube Bending to Match Your Product Designs
At Triad, we do more than simply bend tubing to customer specifications. In addition to tube bending, we can also fabricate, finish, and assemble custom components that utilize round or square tubing. We utilize an array of manufacturing processes, equipment, and materials to deliver custom parts and assemblies that match our customers' unique design requirements.
Our secondary operations include tube threading (pre- and post-bending), specialty tube end configurations (flattening, etc.), brazing and silver soldering, machining, plating and powder coating, and more. These services add further value to our custom bent tubing and save you time and money on your overall project. From simple, one-piece tubular components to complex assemblies, from separate, bolted-on handles to parts that are integral to the function of your end product, we can do it all.
OEM Tube Bending Materials
We work with metal tubing in sizes from 1/8" to 1", and in a variety of materials. While each metal exhibits different bending characteristics, our team has the expertise to provide perfect, on-spec bends, no matter what material your project requires. We provide:
OEM Tubular Handles, Mounting Brackets & More
In our four decades in the industry, Triad has provided a wide range of custom OEM tubular products. On every project, we operate as an extension of the OEM's manufacturing capabilities—they know what they need to make their products work, but don't necessarily have the equipment or the capacity to bend tubing the way they need it. Our customers aren't in the tube bending business, but we are!
We have produced tubular handles for commercial dehumidifiers. These handles required custom bending as well as end flattening and hole punching to create mounting brackets for fastener insertion.
We've provided decorative mounting bars for hanging light fixtures, which doubled as conduits for the lamps' electrical wiring. Brass tubing was custom bent to specifications, then precision threaded on the ends to an exact length and thread-count.
We have fabricated custom cooling coils for laser systems. We custom bend copper tubing into tightly-spiraled coils that are installed within the inner workings of the laser housing and filled with cooling fluids to keep the system operating at its peak.
We've made custom-bent tubular handles for tools sold by a wood flooring manufacturer that are used to set treads on staircases and others that are used to scrape wax from the narrow grooves between floorboards.
We will work directly from your CAD, PDF, or other design files to ensure that your custom tubular parts and assemblies match your exact specifications. We specialize in medium-run tube bending, with quantities in the hundreds to the thousands. We adhere to a Kanban system, and can deliver JIT shipments to meet your needs.
Contact Us for Custom OEM Tubular Products
Triad Products offers turnkey service to guide you through every step of your tube bending project, from engineering and design to bending, fabrication, and assembly. Request a quote or contact us to put our team to work for you.
Equipment Case Handles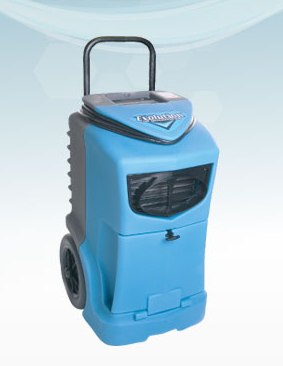 Multi bent steel tubing is commonly used as large handles on commercial and industrial cases. Triad has the capabilities to manufacture both large and small, from the simplest "C" shaped handle, to your most complicated 180* folding handles.
Bronze Lighting Fixture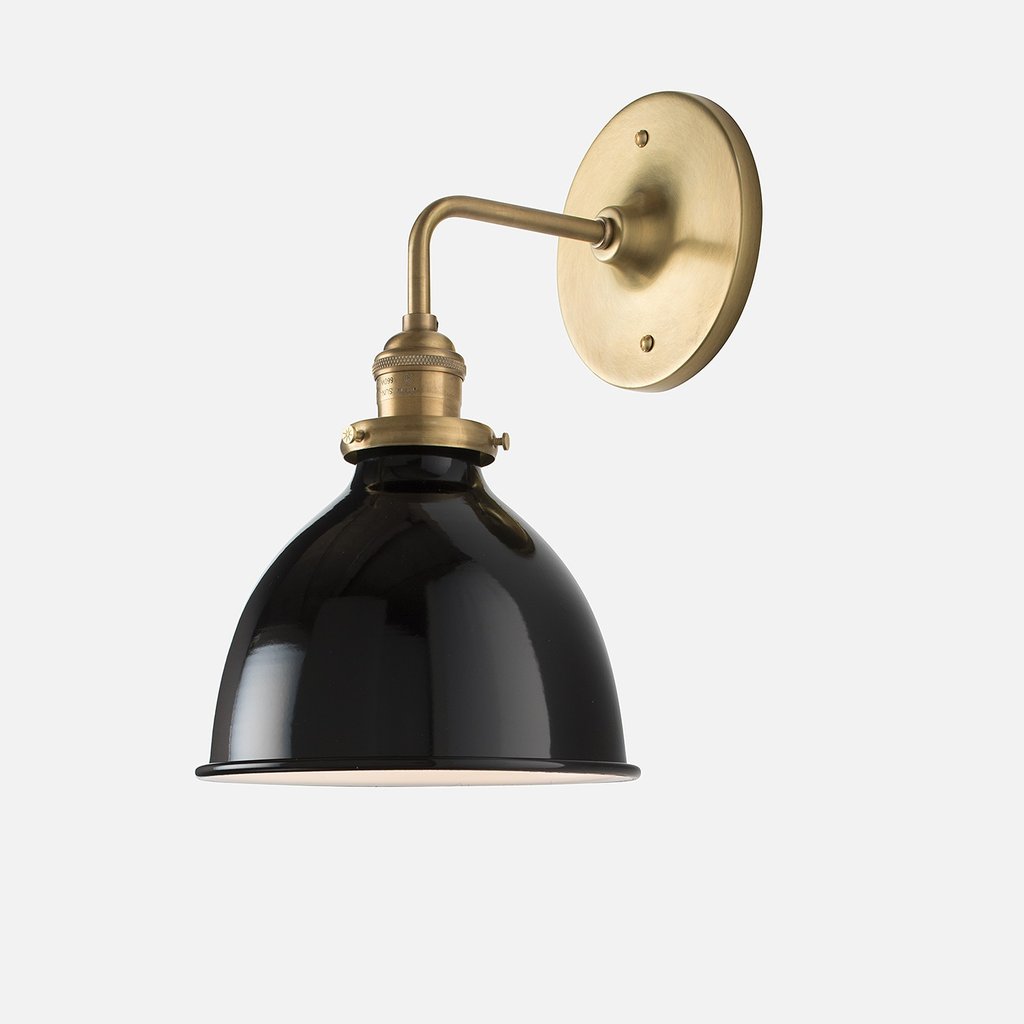 A good example of decorative bronze tubing that is cut, bent and threaded, and used in the manufacturing of this lighting fixture, a 2.25" streamline sconce. Triad Products supplies a wide range of decorative tubing cut, bent and threaded post bending to the lighting industry.
Laser Equipment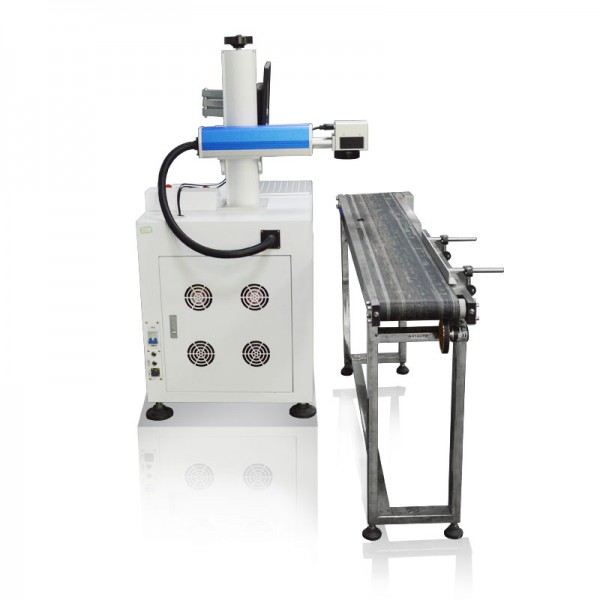 Bent copper tubing made into cooling coils, are used throughout the laser industry, as a way to cool down of their laser equipment from overheating.
Flooring Industry Stair Jig & Extender Tool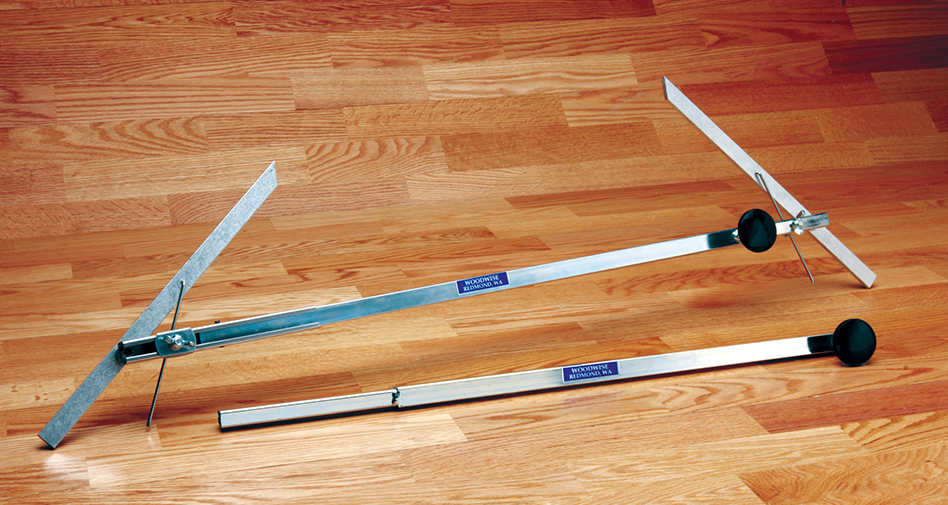 Used by contractors in the flooring industry, as a quick and easy way to scribe treads and risers. This spring loaded tool was made with the ability to lock all joints  tightly, for 100% accuracy. Triad provides complete turnkey manufacturing and assembly of this tool for this flooring OEM.