Custom Copper Tube Bending
Copper Tube Components & Copper Tube Fabrication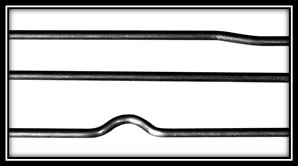 ---
Triad Products specializes in custom copper tube bending and copper tube fabrication. Because we focus on creating custom copper tube components, our customers know that they'll receive the highest quality products for their unique applications. And, when you combine our expertise in bending copper tubing with our other manufacturing and assembly services, it's easy to see why OEMs coast to coast choose us as their single source supplier for custom copper tubing.
Request a quote on the copper tube components you need, or contact Triad to discuss your project.
Custom Copper Tubing Sizes
Our custom copper tube bending and fabrication capabilities enable us to provide bent copper tube in a range of sizes to meet your needs. Standard sizes for copper tubing range from 1/8" to 1/2" in diameter, with capabilities up to 2-1/2". The copper tube sizes we most frequently work with include:
1/8"
3/16"
1/4"
5/16"
3/8"
1/2"
Custom Copper Tubing for All Industries & Applications
With our custom copper tube bending and copper tube fabrication capabilities, we can meet the needs of a wide range of applications and industries that use bent copper tube, including:
Air Conditioning/HVAC: Copper's strength and natural corrosion resistance make it an excellent material for long lasting, low maintenance components. This makes custom copper tubing  ideal for plumbing, heating, cooling, and other mechanical systems.
OEM Equipment: Copper tube components are used in the cooling systems of many types of equipment and machinery. Water runs through bent copper tubing to reduce and regulate internal temperature.
Water Service & Distribution: Copper piping/tubing systems deliver clean, safe water—both hot and cold—for drinking and other potable and non-potable uses.
Medical Gas & Vacuum: Copper tube components deliver necessary medical gases to aid in the treatment of hospital patients. Copper's natural anti-microbial properties help prevent microbial growth in gas systems, so medical gases remain pure as they travel through the system.
Fuel Gas Distribution: Small yet strong bent copper tube is a cost-effective solution for the delivery of natural and LP gas in various applications.
Copper Tubing Grades
Our standard copper tubing is available in many grades including, 122 refrigerator and air conditioning grade tubing, and as specified through customer request. Contact us to discuss your material requirements.
Contact Us for Custom Copper Tube Bending & Fabrication
If you're looking for high quality, high precision custom copper tubing, look no further than Triad. Request a quote or contact us for bent copper tube for your application.  
Complete Custom Copper Tubing Solutions
With a highly trained, expert staff and advanced manufacturing equipment, we can deliver copper tube components that meet your exact specifications. We have the capabilities to provide custom copper tube bending services for small to medium size production runs, with quantities in the hundreds to thousands of units. 
View our gallery of custom copper tubing images to see examples of copper tube fabrication projects we've completed for our customers.
Secondary Services for Copper Tube Components
Triad offers a range of value-added secondary operations to give our customers custom copper tubing that meets their exact specifications while saving them time and money. Our secondary services include milling, drilling, welding, threading, and finishing for bent copper tube, among others.
Bent Copper Tube Cooling Lines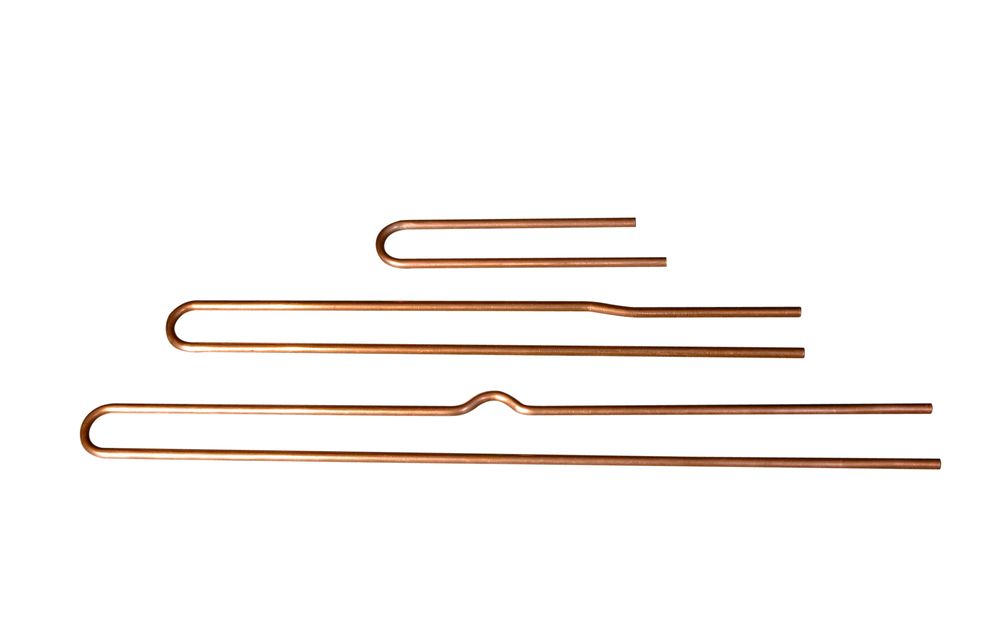 1/4'' & 3/8'' copper tubing, used in laser cooling application.
Linear Copper Cooling Loop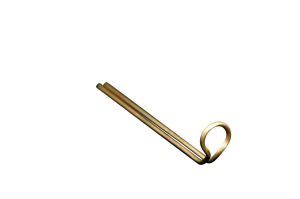 1/8'' copper tubing is bent into linear shapes, used in the cooling of an instrument. Triad assisted in the OEM design for manufacturability.
Copper Tube Bending