Custom Heating Coils, Lines & Loops
Custom Bent, Fabricated & Assembled to Your Specs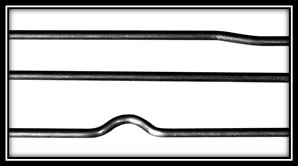 ---
Tubular heating coils and coiled heating elements are frequently used in industrial and commercial equipment, machinery, and HVAC systems to heat liquids, solids, and gases via conduction, convection, or radiant heating. They can reach extremely high temperatures, often very quickly. Custom water heating coils and lines are used by a range of industries for applications including:
HVAC system components such as heating coils and loops
Parts and components for OEM applications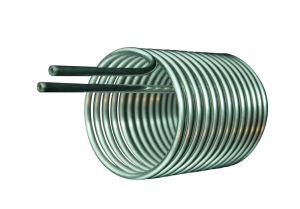 Because they are easily customizable to fit an almost infinite array of shapes and configurations, tubular heating coils and heating lines are extremely versatile. Numerous features of tubular heating coils and heating elements can be custom-tailored to the job at hand, from the diameter of the tubing to the number of loops in the coil to the overall shape. Heating coils are usually more or less circular/cylindrical, but can also be coiled squares, rectangles, or nearly any other configuration; heat lines and loops can be bent into any form the application requires.
Copper vs Aluminum Loops and Helical Coils for Heating Applications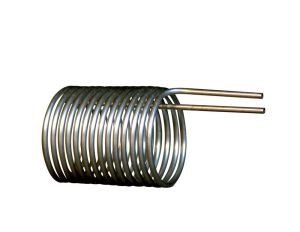 Heating elements such as coils, loops and lines are manufactured using copper and aluminum because both materials are strong, lightweight, and conduct heat. For years, copper tubing were the primary choice for heating coils, but aluminum is gaining in popularity. Both materials provide similar benefits but there are a few important considerations in choosing between the two for your water and air heating lines:
Cost: pricing for metals frequently changes but generally, copper is more expensive than aluminum
Conductivity: copper heating elements have double the conductivity and heat transfer of aluminum
Repair & maintenance: both materials are long-lasting and low maintenance, but copper is easier to weld and repair than aluminum
Copper has natural anti-microbial properties
Corrosion: aluminum oxidizes which makes it corrosion resistant, but copper can be affected by formicary corrosion if exposed to a combination of air, water and organic acids 
Experts in Custom Tubular Heating Coils & Heating Elements
Triad Products Corp. is a full-service fabricator of custom tubular heating elements. We specialize in bending, fabricating, and assembling heating coils, heating lines, and heating loops, and have provided bent-tube heating elements for OEMs in numerous industries. We deliver custom solutions that match our customers' exact specifications.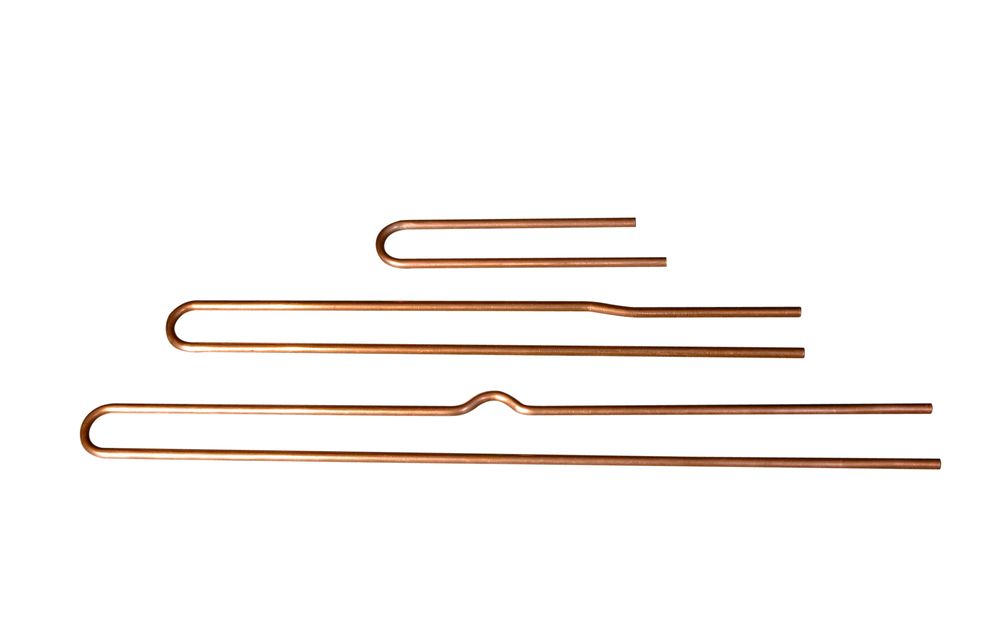 We can create the custom heating coils and heated lines you need using copper, aluminum, steel, or stainless-steel tubing, depending on your design and performance requirements. Copper is usually the preferred material for heating elements, thanks to its excellent thermal conductivity and light weight; however, we will gladly work with whatever material you specify.
Custom Heated Lines for Temperature Maintenance and Process Heating
Custom lines and loops are used in heated lines used for process heating and temperature maintenance applications. Custom heated lines are used in freeze protection applications for water lines and other fluid transfer systems and for applications requiring fluids to be heated to a specific temperature. Because they help retain heat, custom heated lines and loops can also be used as reservoirs for air and fluids.
Heating Coils and Custom Heating Elements for Large and Small Appliances
Heating elements convert electrical energy into heat and are typically found in household appliances. A small healing coil is something found in a toaster or stovetop range and larger heating elements are used in larger appliances such as dryers and radiators. Custom heating elements are typically manufactured from nickel- or iron-based alloys and can be made in tight coils, long tubes and other configurations based on the application requirements. We also provide gas and fluid transfer tubing for ovens, grills and fireplaces. 
Turnkey Solutions for Custom Tubular Heating Elements
At Triad, we do more than just bend tubing—we also provide fabrication and assembly services to give you complete, ready-to-use custom heating coils, lines, and loops. Our secondary services for loop heat pipes and heating elements include:
Joining tubes of similar or dissimilar materials via soldering or welding
Attaching fittings and mounting hardware
And more
We are the single-source provider you need for complete custom tubular heating elements and specialize in medium runs with quantities of 100s or 1,000s of pieces. Our facility complies with MIL-Spec and a variety of other applicable industry standards.
Contact Us for Custom Industrial Heating Coils & Heating Elements
Request a quote on the tubular water heating coils, lines, or loops you need, or contact Triad today to discuss your project.
Heating Lines and Coils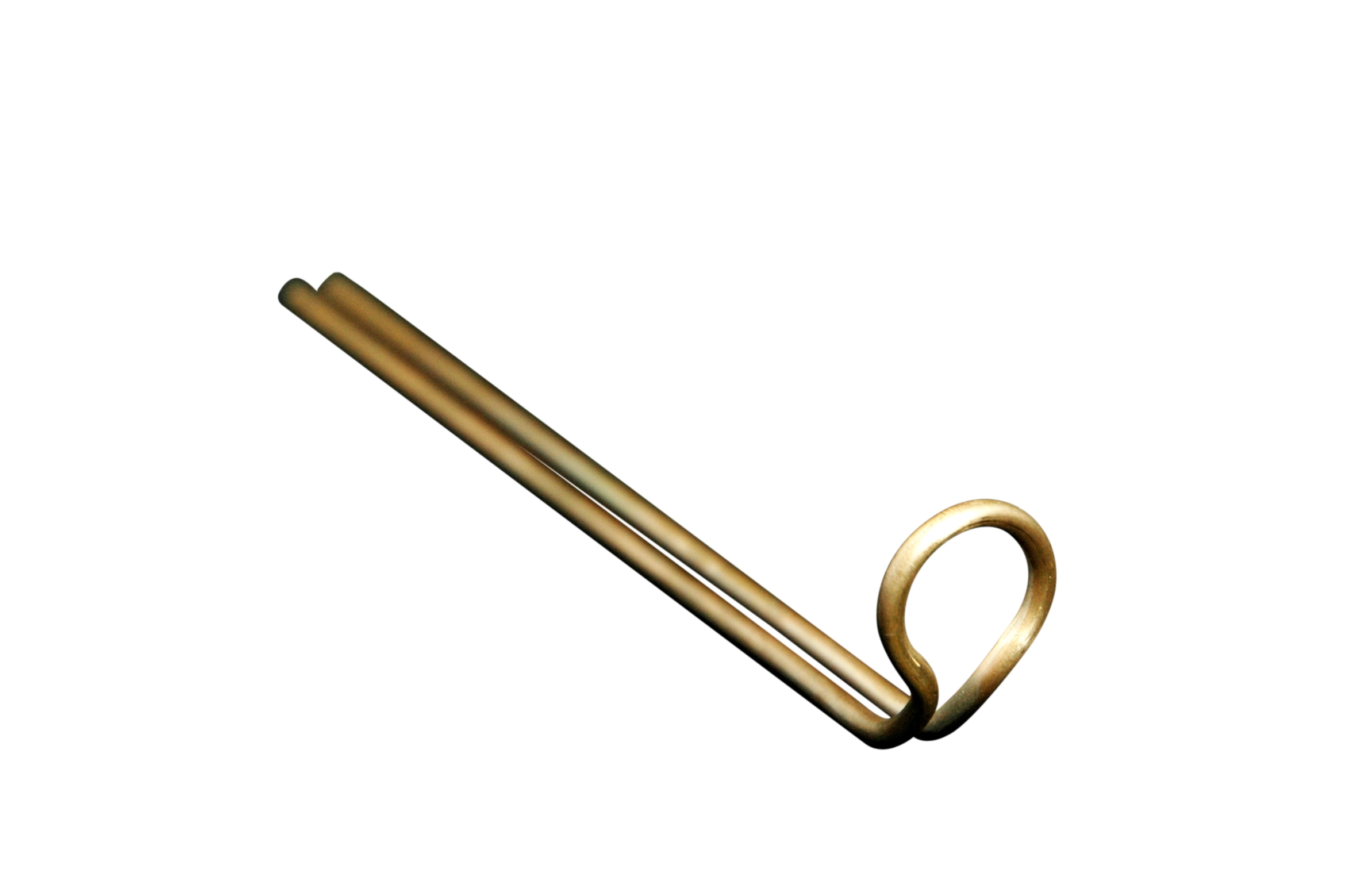 Triad Products specialize in medium runs in quantities of 100s to 1,000s. Our facility complies with various Mil-Spec Standards, making our coils ideal as components used in the Gas, Industrial OEM, and Water Industries. To learn more about our custom cooling coils, contact us or request a quote today.