TRIAD PRODUCTS
Tube Bending Media & Reference Library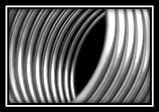 ---

Learn the basic facts about the similarities and differences between metal pipe and tube. How they are made, the difference between seamless and welded, advantages and disadvantages, wall thicknesses, pressure, tolerances, center line radius and what you should know about tube bending.

Visit our YouTube slide show and take a tour of our manufacturing  facility. Take a look at our tube bending capabilities, including the full range of secondary capabilities. See photos of past tube bending projects, where Triad is manufacturing finished and assembled tubular components for a variety of OEMs in different industries.

Visit our photo gallery to see close-ups of bent tubing components. The photo categories are broken up by bent tubing components, like cooling coils, supply lines, conduit and tubular handles; And by our custom tube bending, fabrication and manufacturing capabilities, including all secondary operations.
PRESS RELEASES & ARTICLES

Read the latest press releases and articles on Triad Products' unique bending capabilities in the news. 
To learn more about our custom tube bending and tubular component manufacturing, contact us today.