Custom Bent Cooling Coils and Lines
Aluminum, Steel, Stainless-Steel, Brass and Copper

---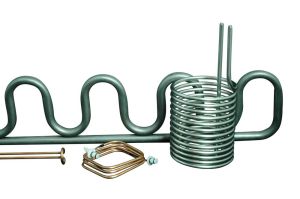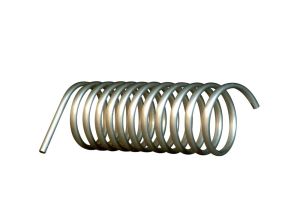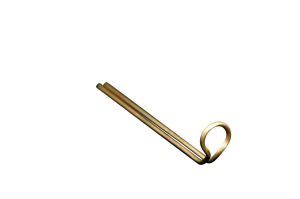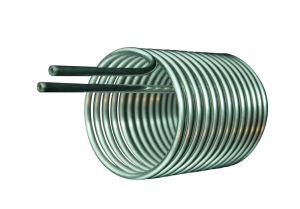 Custom Cooling Coils
Triad Products specializes in the bending and fabrication of custom cooling coils for OEM equipment and machinery. Per your material specifications, we can produce steel cooling coils, stainless steel cooling coils, copper cooling coils, or aluminum cooling coils that match your exact designs.
In addition to our precision tube bending, we also offer a full range of secondary services—including soldering, fitting installation, machining, finishing, and more—to give you complete, ready to use parts and assemblies.
Triad provides fast and efficient production for OEM cooling coils in mid-size production runs with quantities in the hundreds or thousands of pieces. We can provide OEM cooling coils that meet most MIL-SPEC standards.
Cooling Coils from Steel Tubing
Steel cooling coils are commonly used to cool down metal castings. Each steel cooling coil is made from high quality steel tubing to ensure reliability and durability.
Featuring:  A circular steel cooling coil
1/4" O.D. coiled steel tubing
Used to reduce the temperature of freshly cast metal parts
Re-designed for customer application
Custom Copper Cooling Coils
Because it is economical, lightweight, and exhibits excellent thermal conductivity, copper tubing provides an ideal solution for a wide variety of cooling applications. Copper cooling coils, lines, and loops are used in numerous OEMs applications, including air conditioning, refrigeration, and laser cooling. 
Featuring: A linear copper cooling loop
1/8" copper tube.
Used to cool an industrial instrument
Triad assisted in the OEM design for manufacturability
Cooling Coils from Aluminum Tubing
Aluminum cooling coils provide the ideal cooling solution for a variety of OEM applications. Our custom aluminum cooling coils are manufactured from the top quality aluminum tubing to meet your exact specifications.
Featuring: A circular aluminum cooling coil
3/8" O.D. coiled aluminum tubing
Used in equipment cooling application
Custom Stainless Steel Cooling Coils
Stainless steel cooling coils provide an effective solution for cooling applications where corrosion and contamination prevention are important. Triad specializes in bending and fabricating stainless steel cooling coils to meet a wide range of OEM applications.
Featuring: A circular stainless steel cooling coil
1/4" 304 stainless steel tubing bent into a 3" circular coil, 4" in length
This stainless steel cooling coil is used for temperature control in OEM equipment
The Custom Cooling Coil Specialists
With complete, turnkey service and the capabilities to deliver cooling coils that meet your exact specifications. For OEM cooling coils in quantities in the 100s to 1,000s of units, we are the tube bending specialist of choice. Request a quote on custom cooing coils, or contact Triad to discuss your project.
Cooling Lines and Coils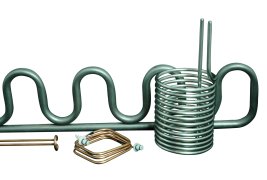 Triad Products specialize in medium runs in quantities of 100s to 1,000s. Our facility complies with various Mil-Spec Standards, making our cooling coils ideal as components used in the gas, industrial OEM, and water industries. To learn more about our custom cooling coils, contact us today.