Custom Gas Supply Lines
Bent, Fabricated & Assembled to Your Specs
Tubular gas supply lines are key components in a wide range of devices and equipment, from propane fireplaces and barbecue grills to air conditioners and natural gas-fired water heaters. These gas supply lines require high precision, close-tolerance bending and forming to guarantee a proper fit in the larger system, along with fittings, special weldments, and more to ensure safety and reliable performance. To maximize longevity and corrosion resistance, the tube material must be properly matched to the media being transferred.
As the equipment and machinery that they're used in can vary greatly in size, shape, and performance requirements (two air conditioner models made by the same OEM can have wildly different configurations, for example), there's no such thing as a "standard" gas supply line. Each different device requires a specially designed and fabricated solution. 
The Right Gas Supply Line Manufacturer for Your Needs
At Triad Products, we have extensive tube bending and fabrication capabilities that enable us to produce custom gas supply lines for OEMs in all markets. In addition to precision bending metal tube to match your specifications, we also offer threading post bending, end configuration capabilities, and other secondary services to create complete supply line solutions for your unique application. Fittings, valves, welds, and more can be added, in-house, per your design specs.
We work with a variety of tube materials, and can fabricate aluminum, steel,  stainless-steel, and copper tube up to 1" in diameter and larger. We can provide the right tubing option for butane, helium, propane compressed air, and other gases. Our expert, experienced staff can produce both simple components and complex parts where a combination of materials and processes are needed.
We can deliver JIT shipments for medium volume production runs with quantities from the 100s to the 1,000s. Our quality control systems meet MIL-Spec standards. No matter what your requirements may be, we are the gas supply line fabricator you can count on!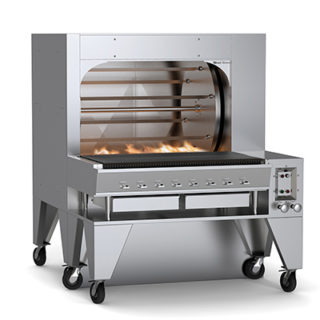 Featured Project: Natural Gas Supply Line for a Propane Fireplace
Gas supply line is used to transfer of propane from a control valve to the pilot light and burners in a gas fireplace.
Triad cut, bent, and fabricated 1/4" stainless steel tubing.
Threaded fittings were added to both ends of the stainless steel tubing to accommodate fireplace fittings.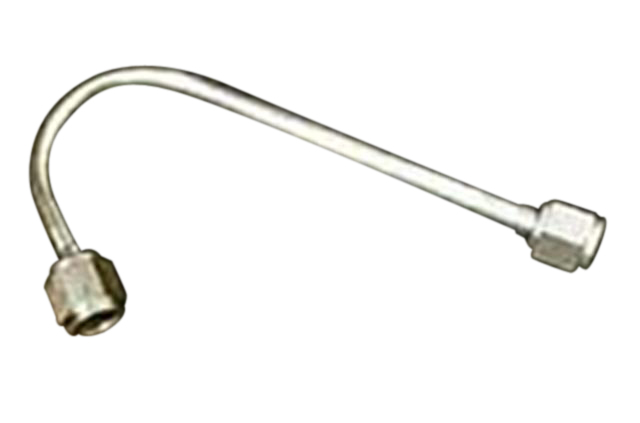 Gas and Fluid Supply Lines