Home >
Tube Bending Services
Custom Tube Bending Services
Custom Tubular Components to Your Specifications
Tube bending involves several processes used to permanently form metal pipes and tubing. Most custom tubes are bent into angles or u-shapes, though coils are also common, especially for heating and cooling applications. Custom tube or pipe bending is accomplished by clamping the metal, then applying force to portions of the tube until a desired angle or shape is met. Custom tube and pipe bending processes are widely used by various industries and for fabrication of everything from plumbing components to musical instruments.
Custom Bending Services for Metal Tubing and Metal Pipes
Triad bends and fabricates several grades of aluminum, copper, brass, steel and stainless steel tubes and pipes, with tooling up to 2.5". For more information and photos on the different types of metal tubing, click on the links below. We work with a range of metals for tube bending and fabrication and are willing to work with plastic and wood for specialized finishing applications. The metals and other tubing materials we provide are available in a range of sizes and obtained in accordance with your application and design specifications.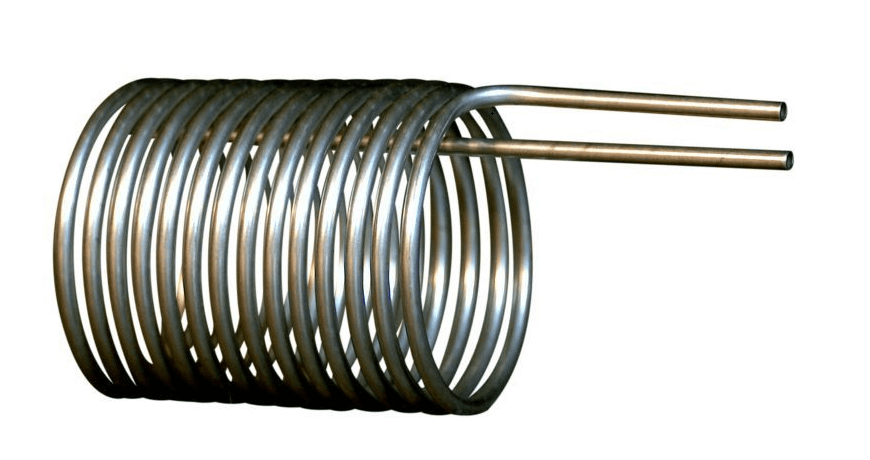 Steel Tube Bending
We provide custom steel tube bending up to 1" in diameter with the capability to bend metal pipes and tubes up to 2 1/2" in diameter. We work with all grades of steel to create a variety of custom tubing including oil lines, product displays, and customized products for OEM applications. Steel is an alloy containing carbon, iron and other elements. It is an extremely durable metal that can withstand high levels of shock and pressure and provides more stability than other metals. Steel pipes and tubes have high rust and chemical resistance and do not oxidize, reducing the chance of corrosion. It is easily formed and provides a higher mass flow rate than other metals. 
High tensile strength
Low-cost metal
Easily welded and fabricated
Resists rust and oxidation
Recyclable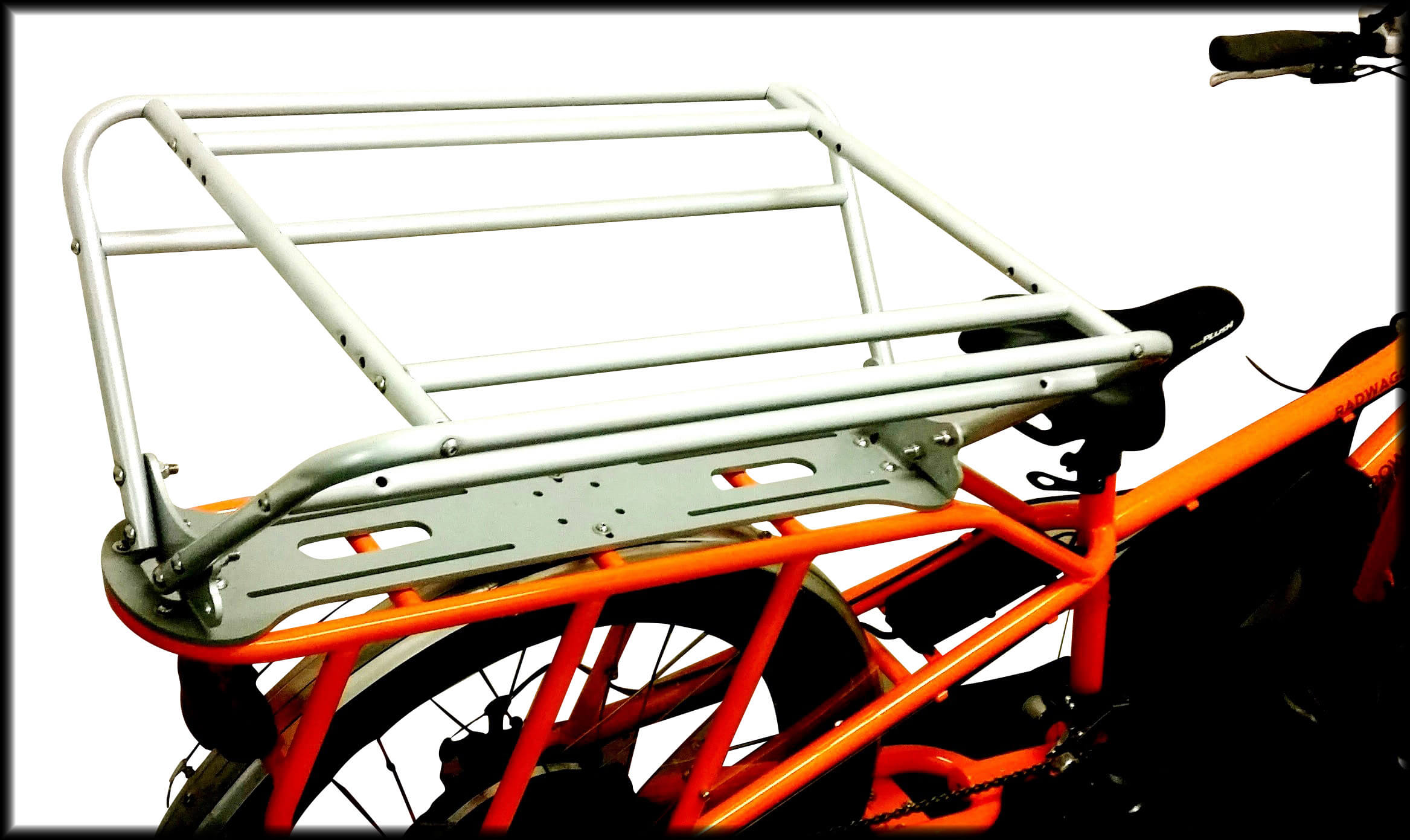 Aluminum Tube Bending
Our aluminum tube and pipe bending capabilities include various grades of aluminum including 6061, 6063, 3003 and others. We can bend and fabricate aluminum pipes up to 2 1/2" in diameter for applications such as fuel supply lines, laboratory carts and various OEM applications. Aluminum is an extremely lightweight alloy that weighs about one-third less than steel. It is a strong and flexible metal and when the surface of aluminum naturally oxidizes, it also becomes rust and corrosion resistant.  Aluminum tubing does not perform well in highly corrosive environments but its malleability, elasticity and ability to conduct electricity gives it an advantage over using steel or stainless steel pipes in certain applications.
Lightweight 
Conducts heat and electricity
Corrosion resistant after oxidation
Non-magnetic
Higher cost than steel
More difficult to weld
Recyclable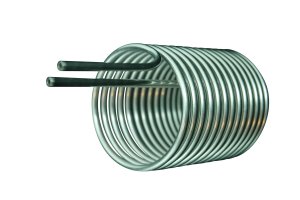 Stainless Steel Tube Bending
Custom stainless steel tube bending is available for diameters up to 2 1/2" and common grades of metal including 301, 304, 316 and others. Common application for our stainless steel pipe bending include cooling coils, hydraulic fluid supply lines, manifold assemblies and more. Stainless steel is a steel alloy that contains at least 10 percent chromium content by mass. It provides the same strength of steel, but the addition of chromium gives stainless steel its corrosion resistant properties. There are several grades of stainless steel available that provide varying degrees of corrosion resistance. Tubing fabricated from stainless steel is also highly resistant to heat and chemicals and is easily sterilized.  
Excellent strength-to-weight ratio
Corrosion resistant
Heat resistant
Chemical resistant
Less maintenance
Recyclable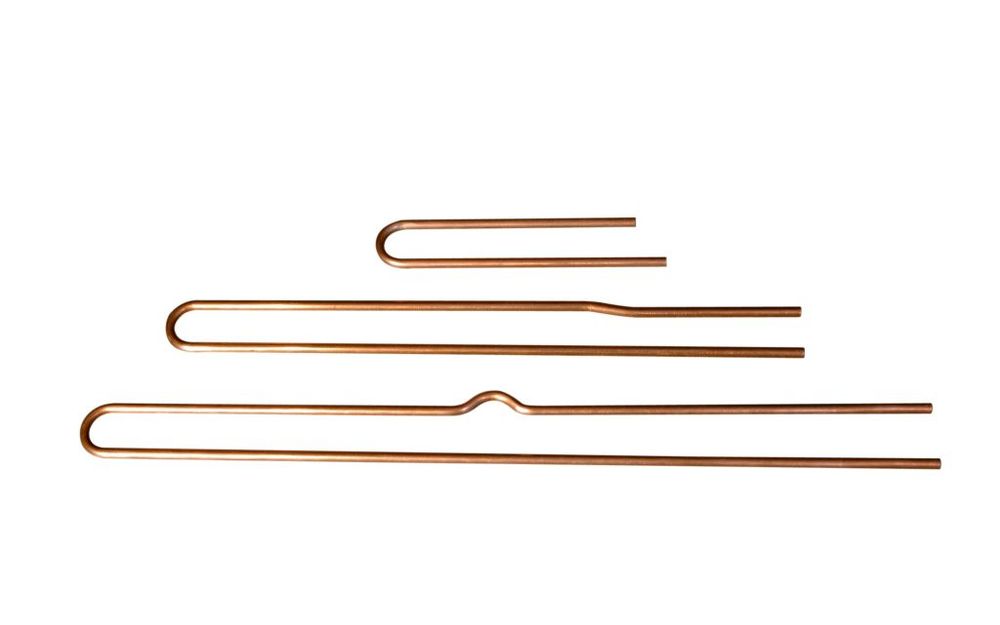 Copper Tube Bending
We provide copper tube bending for standard diameters up to 1/2" and custom diameters up to 2-1/2" using several grades including 122 refrigerator and air conditioning grade tubing. A few common uses for copper tubing include water service and distribution, HVAC, and fuel gas distribution. Copper is a soft, lightweight metal that is ductile, malleable and capable of conducting heat and electricity. Tubing made from copper tolerates extreme temperatures, which makes it a popular choice for plumbing applications. Copper pipes are also corrosion resistant and highly durable and are easily welded. 
Superior thermal conductivity
Lightweight
High flexibility
Corrosion resistant
Low-maintenance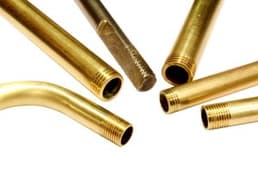 Brass Tube Bending
Custom brass tube bending is offered for tube sizes up to 1/2" diameter with capabilities up to 2-1/2". We work with any standard grade of brass for a range of pipe bending applications including plumbing, light fixtures, heat exchanges, and more. Brass is a copper and zinc alloy that provides high malleability and has good corrosion resistance. It is a strong material that provides long-lasting durability and can withstand high temperatures, making it ideal for plumbing or hot water applications. It is slightly more expensive than other metal pipes and is prone to tarnish but is also easy to fabricate. 
High durability
Excellent heat tolerance
Conducts heat
Great corrosion resistance
Secondary Operations for Customized Metal Pipes and Tubes
Our secondary and finishing operations include a wide range of services that are available as a stand-alone our in conjunction with our custom tube bending and fabrication services. Our capabilities include wire bending and forming, custom metal fabrication, welding, drilling, machining, finishing and more. Diverse manufacturing capabilities is what sets us apart from other metal tubing manufacturers. Triad Products provides all the secondary operations producing finished and completed components ready to install.
Custom Tube Threading and Bending
Customized tube threading and bending is offered for all metal pipe and tubing sizes and materials. Threading can be added to ends, center sections, or any other area required by your application.  
Tubing End Configurations
Adding end configurations to custom metal pipes and tubes includes several processes such as flattening, threading, drilling, flaring, swaging, and more to prepare your tubes for assembly. All custom end configurations are performed in house to give you fast and reliable service.
Custom Tube and Pipe Bending Techniques and Methods
Some of the most common methods of pipe bending and tube bending include:
Rotary Draw Bending: utilizes tooling to provide varying degrees of bending while maintaining a constant center line radius (CLR) and is ideal for high-precision bending or working with difficult metals. Read more on the Rotary Draw Bending technique.
Roll Bending: a series of rollers, typically three, are used to gradually bend a metal pipe or tube by applying pressure at specific points as the tube is fed through the machine. Styles of roll bending machines for tubing include pyramid style, double pinch style and three-roll push style.
Mandrel Bending: similar to rotary draw bending and utilizes a clamp to hold a tube is place while it is bent around a die. This process is more limited than rotary draw bending and should only be used for applications that do not require a tight radius.  
Ram Bending: involves bracing metal against a pivot block or roller and using a hydraulic ram to slowly bend short segments of a metal pipe or tube until the desired radius is reached. It is the easiest of custom pipe bending processes but also provides less control than other tube bending methods. Read more on the Ram Bending technique.
Learn more about tube and pipe bending including types of tube construction, bending methods and important considerations for metal  tube fabrication. 
Contact Us for Metal Pipe Fabrication and Bending by a Trusted Manufacturer
It takes a certain level of expertise to ensure the right material and custom metal tube bending process are chosen for your application. Since 1978 Triad Products has specialized in a diverse range of a tube bending capabilities and alloys. With the ability to work with everything from simple components to complex parts, our tube bending and fabrication methods include rotary draw, horizontal and vertical draw, mandrel plus roll bending of special tube forms. 
Triad is a trusted tubing manufacturer specializing in medium-volume metal fabrication runs ranging from 100 pieces to a few thousand parts. To learn more about our custom bent and fabricated metal tubing, bent tube components, secondary operations, or the applications and industries we serve contact us or request a quote today.