Home >
Tube Bending Services
Tube Bending, Fabrication & Manufacturing
Custom Tubular Components Fabricated to Your Specs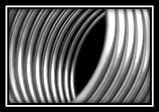 ---
Since 1978 Triad Products has specialized in a diverse range of a tube bending capabilities and alloys. With the ability to work with everything from simple components to complex parts, our tube bending and fabrication methods include rotary draw, horizontal and vertical draw, mandrel plus roll bending of special tube forms. 
Bending Metal Tubing
Triad bends and fabricates several grades of aluminum, copper, brass, steel and stainless steel, with tooling up to 2.5". For more information and photos on the different types of metal tubing, click on the link below.
Secondary Operations
Diverse manufacturing capabilities is what sets us apart from others. Triad Products provides all the secondary operations producing finished and completed components ready to install.  
With the ability to fabricate components in production runs in the 100s and 1,000s of units, making our products ideal as OEM components used in the electrical, gas, water and OEM industries. To learn more about our custom bent and fabricated metal tubing, contact us or request a quote today.