Tubular Racks & Tubular Frames
Custom Tubular Racks & Frames
From industrial material processing to aftermarket automotive components to bulk fabric storage, there are countless applications for tubular racks and frames. Triad Products are the proven experts in fabricating tubular frames and tubular racks, with complete tube bending capabilities, in-house secondary services, and more than 40 years of experience. We will deliver the perfect solution for your unique needs.
Turnkey Metal Tube Bending & Fabrication Services
Tube bending is a key process in the manufacture of tubular racks and tubular frames, but these devices require much more than that. Triad is one of few tube bending shops that also provides complete fabrication services. We produce complete, ready-to-use bent tubular racks and frames that match our customers' unique requirements.
At Triad, we can bend steel, stainless steel, aluminum, brass, and copper tubing to your meet specs, as well as perform all of the additional fabrication processes needed to create your finished product. Our fabrication capabilities include:
Tube threading (pre and post bending)
Specialty tube end configurations (flaring, swaging, etc.)
Hole drilling and punching
Cutting
Notching
Machining
MIG/TIG/conventional/resistance welding
Finishing
and more
We also work with sheet metal and wire forms to create all the parts and components you require. Triad is the single-source provider you need for tubular frames and racks.
Custom Tubular Racks & Frames that Match Your Designs
Triad Products offers no "stock" or "off the shelf" solutions—every product we manufacture is custom-made to match our customers' unique design specifications. Our team will work with you to optimize your design for better manufacturability and lower overall cost, without losing any performance or features. Contact us today to discuss your custom design requirements. Triad Products specializes in small to medium production runs, ranging in the 100's to 1000's.
Tubular Frames & Racks for All Applications
Since 1978, Triad Products has worked with clients across all markets to create tubular frames and tubular racks for a broad range of applications. We welcome the challenge of your most demanding tube bending and fabrication projects.
A prime example of our tubular rack/frame fabrication capabilities is an adjustable, folding bicycle cargo rack. Designed to affix to bikes' rear fenders, these tubular racks required 3/4" aluminum tubing, 3/16" aluminum plate, and numerous additional components. Our team started out by adjusting the customer's original designs for peak fit, form, and function. The tube was cut-to-length, custom bent to spec, and threaded on both ends to a specified length and thread-count. All components were powder coated prior to final assembly, and delivered to the client's facility for packaging and distribution.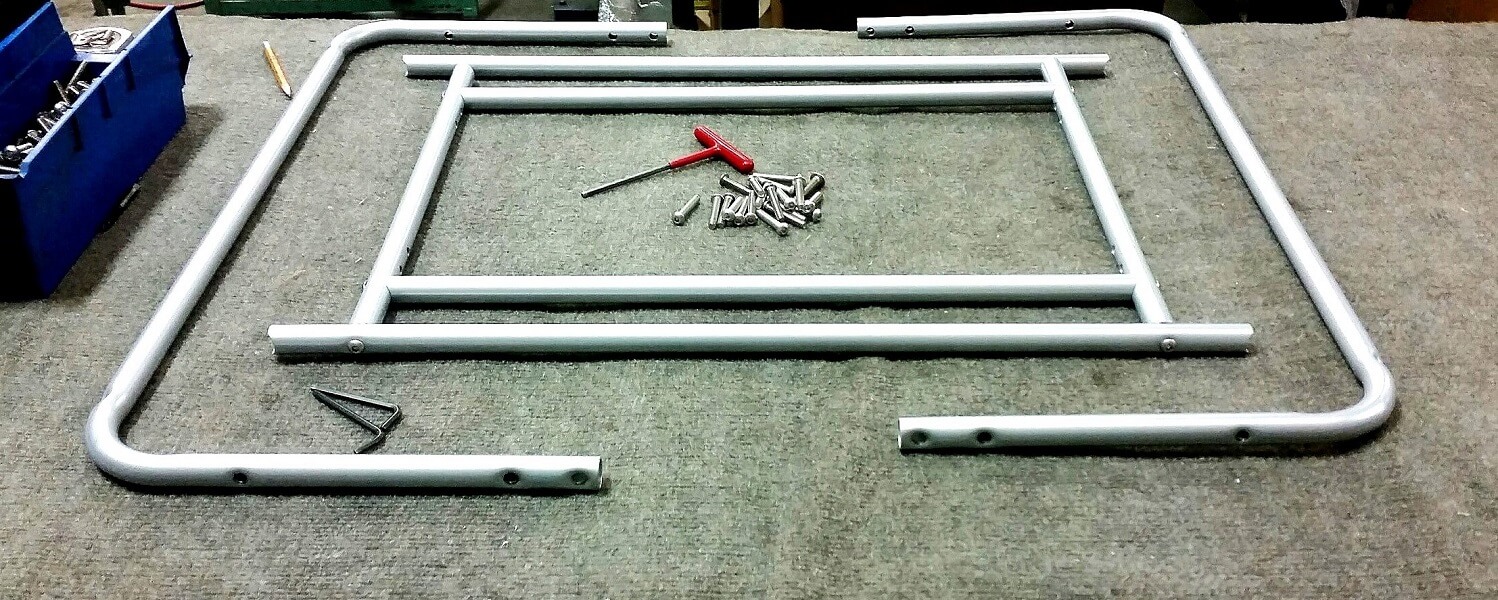 Cut and Bend Aluminum Tubing
The first step in the manufacturing of the collapsible bike rack, is the cutting and bending of 3/4" aluminum tubing, followed by the secondary operations and assembly. Triad has the capabilities to make not only the simplest but the most complex racks and frames.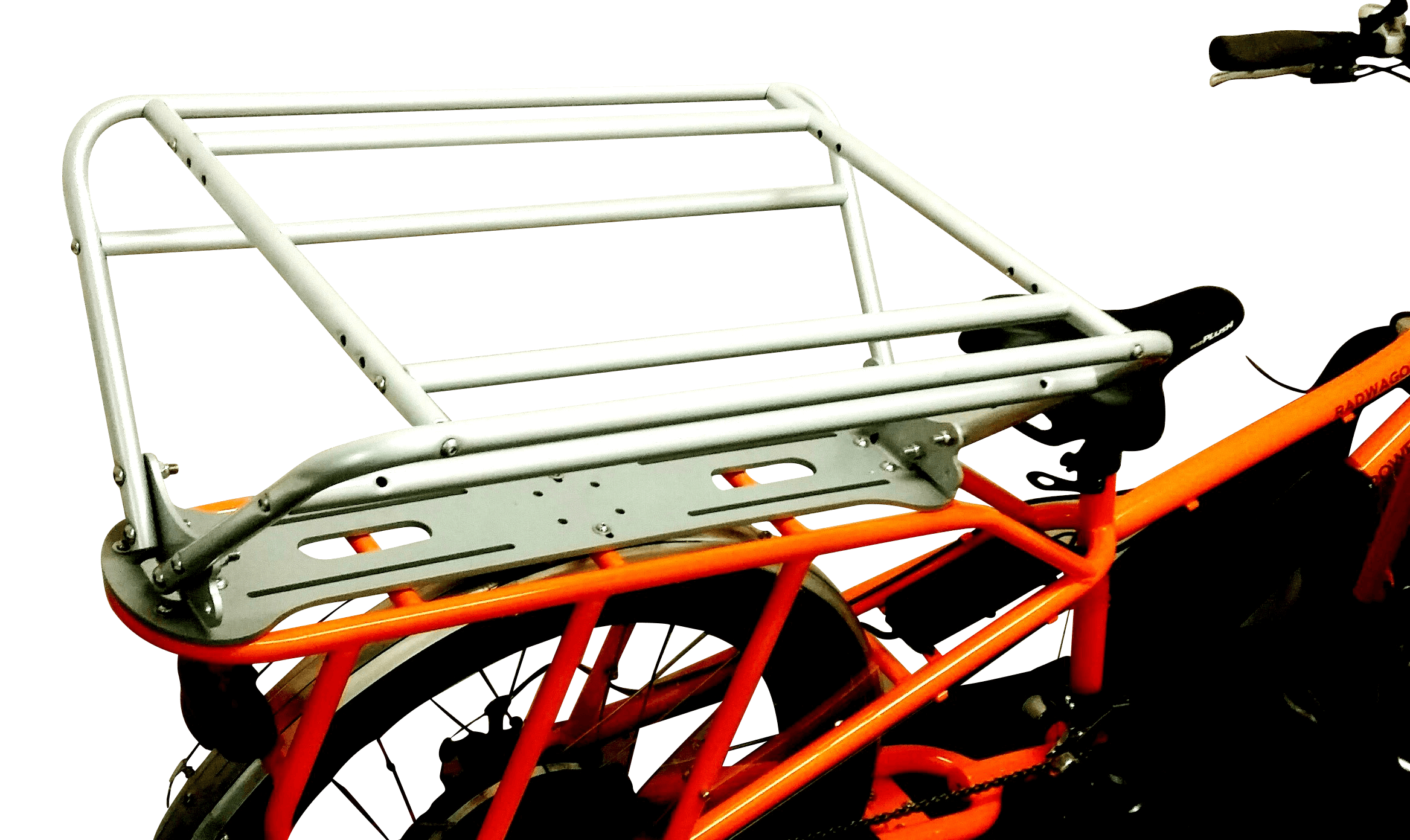 Collapsible Bike Rack
Just one example of our capabilities to manufacture turn-key tubular racks and frames, fully assembled and ready for sale.
Learn Why Leading OEMs Choose Triad
Choosing a component manufacturer is an important decision. By researching their production capabilities, quality standards, expertise, and customer service, you will know all you need to select the right OEM supplier for your business.
Learn more about what it means to partner with Triad—a trusted OEM manufacturer in tube bending.
Contact Us for Custom Tubular Racks & Frames
With complete, turnkey tube bending and fabricating service, Triad Products in the only resource you need for custom tubular frames and tubular racks. Request a quote or contact us today to get started on your project.