Custom Brass Tube Bending
Custom Brass Tubing & Brass Tube Fabrication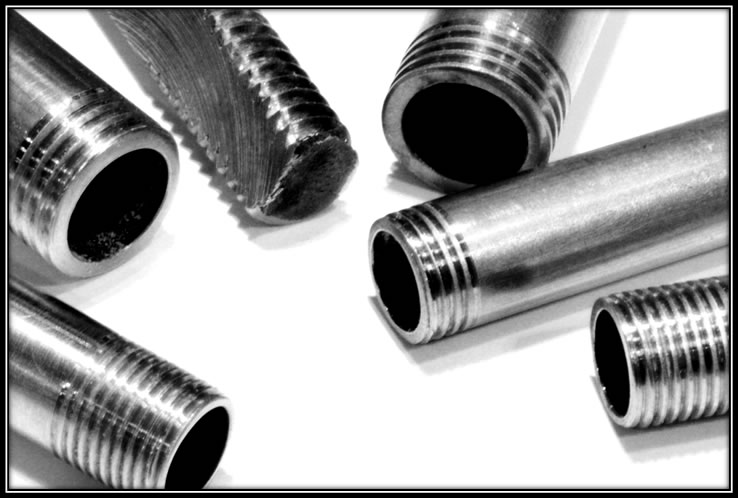 ---
Brass tubing is durable, corrosion resistant, and has high electrical and thermal conductivity. These properties make it an excellent option for electrical, plumbing and hot water applications. The versatility of brass tubing also makes it a popular choice for electronic components, lighting, architecture, and much more.
Bending a brass tube involves different processes depending on the desired result. Ram bending, for example, is used for brass tubing that only requires bending along a few short sections. Rotary draw bending or roll bending methods are typically used for bending brass tubing into coils or other shapes that require more precision.  
Custom Bending Brass Tubing for OEM Applications
Triad Products is your #1 source for custom brass tube bending and brass tube fabrication. We've specialized in tube bending and fabrication since 1978, and have the skills and experience to deliver high quality, high precision custom brass tubing that meets your specific needs. This expertise, combined with our turnkey manufacturing and assembly services, makes it easy to see why OEMs across the country turn to us when their projects require custom brass tube bending.
What sets us apart from other brass tube bending companies is that we specialize in smaller production runs ranging from hundreds to a few thousand parts. To complete your tubing component, we also offer soldering, joining, finishing services and other secondary operations and.Request a quote on the custom brass tubing you need, or contact Triad to discuss your project.
Custom Brass Tubing Sizes
With our skills in bending brass tube and brass tube fabrication, we can produce custom brass tubing in a wide range of sizes to meet your needs. Standard sizes for brass tubing range from 1/8" to 1/2" in diameter, with capabilities up to 2-1/2". Our most common custom brass tubing sizes include:
1/8"
3/16"
1/4"
5/16"
3/8"
1/2"
Brass Tubing Grades
We can provide custom brass tubing in any standard grade our customers need. Contact us to discuss your material requirements.
Custom Bending Brass Tubing for All Industries & Applications
Triad Products offers turnkey brass tube bending and brass tube fabrication to meet the needs of numerous industries and applications. We use various types of equipment for bending brass tubing and will work with you to determine which process is best based on your design. In addition to bending brass tubing, we offer straight and tapered style custom tube threading either pre- or post-bending.  
Brass Tube Bending for Architecture
Because of its unique appearance and the ease with which it can be polished to a bright finish, bending brass tubing is frequently used for handrails on staircases, safety railings on balconies, and other similar applications.
Bending Brass Tubing for Evaporators & Heat Exchangers
Even extended or continuous contact with water won't cause brass to rust or corrode. This makes custom brass tubing ideal for evaporators, condensate coolers, heat exchangers, and similar temperature regulating systems. We bend brass tubing in any configuration from slight bends to tight coils and offer the addition of end configurations to complete your assembly.  
Brass Tubing for Lighting Fixtures
The pleasing look and highly reflective surface of the material make custom brass tubing a key component in decorative light fixtures. Brass provides an excellent combination of durability aesthetics for these applications and is used for residential and commercial lighting applications including hanging lamps, floor lamps, and more.
In addition to bending brass, we offer custom threading that can be added to the exterior or interior of your tubing. All brass tubing is threaded to the exact length you require, eliminating the issue of unsightly exposed threads or having to cut off excess material to make the threads fit.  
Brass Tube Bending for Plumbing and Appliances
Though not as commonly used as copper tubing, brass tube is often used in cold-water-only plumbing applications. Unless the water is particularly "soft" or contains high levels of ammonia, it has little effect on brass tubes.
Contact Us for Custom Brass Tube Bending & Fabrication
When it comes to bending brass tube, no one can match Triad's quality and precision. Request a quote or contact us for custom brass tubing for your application.
Threaded Brass Tube Post Bending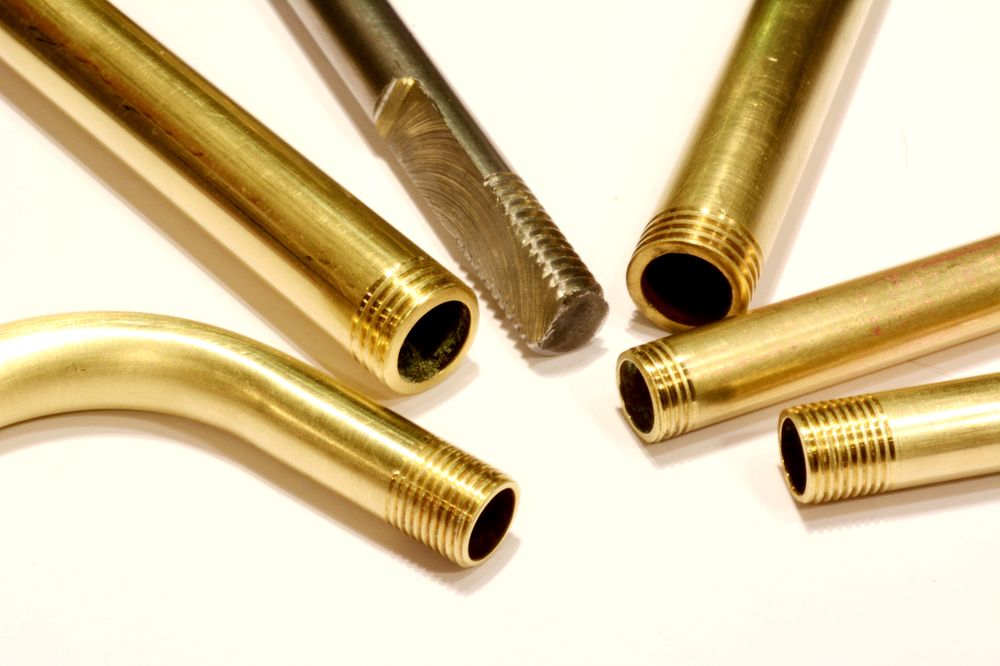 1/2" and 3/8" brass tubing bent with threading added post bending.
Bent & Threaded Brass Tubing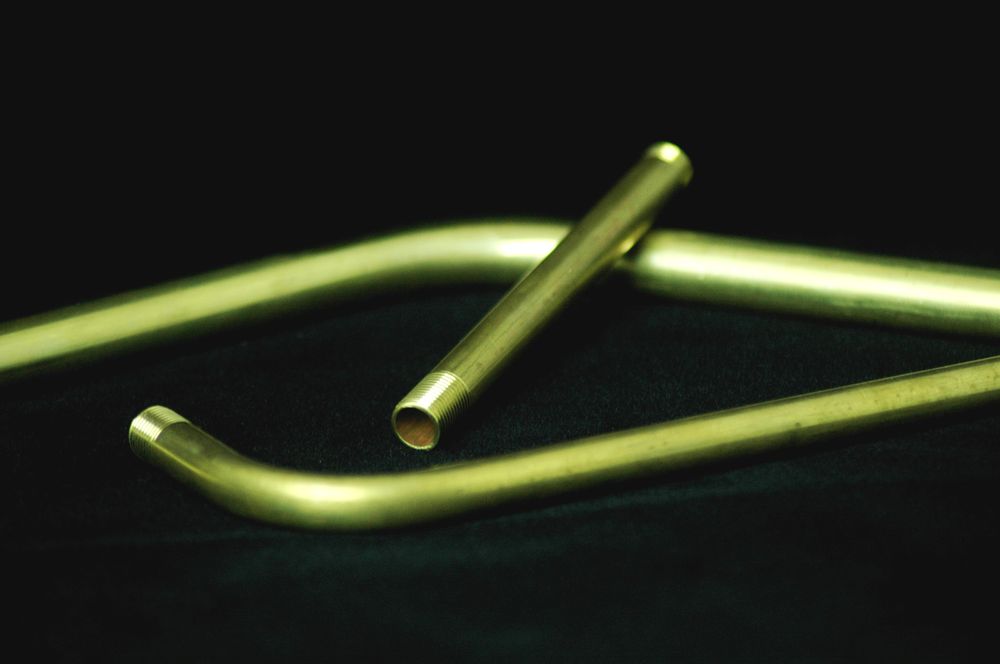 1/2' and 3/8' bent brass tubing with threading added post bending.
Brass Tube Bending