TRIAD PRODUCTS CORP
Specializing in Tube Bending Since 1978

---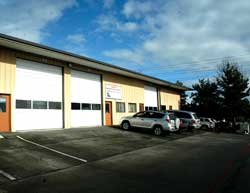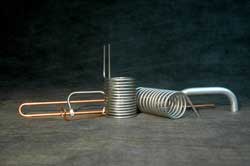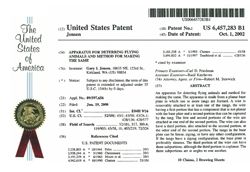 Triad Products is your single source for a wide range of tube bending, tubular components, coils and assemblies. Since 1978, we have specialized in medium-run tube bending, quantities in the 100s to the 1000s and beyond. Many of our OEMs accounts take advantage of our multiple manufacturing capabilities and secondary operations, from bending and forming to silver soldering, welding and finishing. Our ability to work with a wide variety of materials and manufacturing methods sets us apart from others.
Specializing in tube bending 1/8" to 1" in dia., with tooling up to 2 1/2".
Diverse Manufacturing Capabilities and secondary operations include threading post bending, end forming, fabrication, welding, finishing and assembly.
Working with a wide variety of Materials: Steel, Stainless Steel, Aluminum, Copper, Brass, Plastic and Wood, in Tube, Sheet, Plate, Rod and Wire.
We can bend and manufacture your individual components or the entire finished part.
Quality control in compliance with mil-spec & ISO standards.
Engineering and design assistance available. US Patent holders.
VMI. Vendor Managed Inventory.
Triad Products welcomes your inquiries for both simple components and complex parts, where a combination of materials and processes are brought together. We are proud that our design innovations have been issued United States Patents on assembly designs. We can generally assist you with manufacturing methods or designs which will reduce your cost. Let our Engineering Department help you with your next project and assist you in transforming your idea into a finished component or fully assembled product. Let Triad Products, be your tube bending company.
Contact us for all your bent tubing, coils and component requirements!